Dentist
Visiting the dentist may not be the most ideal activity for some. However, it is always recommended to maintain your dental appointments for various reasons. Not only does it keep your smile healthy, but it also protects your overall general health. In fact,  many research studies show a relation between poor dental health and many systemic health issues.
In other words, patients of all ages should maintain their dental appointments. Learn about the many benefits below and contact our dentist today!
Oral Cancer Detection
It's not every day that you hear someone talk about suffering from oral cancer. And even though it's not a common disease, it's very much real. In addition, it often manifests itself in different ways. 
Only a licensed professional such as a dentist can detect oral cancer early on. A patient who visits their dentist at least twice a year has a good chance of surviving because oral cancer is treatable in the early stages. Visit your dentist today and have an oral cancer screening. It's non-invasive, painless, and only takes two to three minutes. 
Preventive Care Maintenance
Regardless of how diligently you brush and floss your teeth, issues like plaque, tartar, and cavities can still occur. Plaque builds up over time. And when it does, removing it is not that easy. Eventually, it will harden into tartar, which can only be removed professionally by a hygienist or dentist.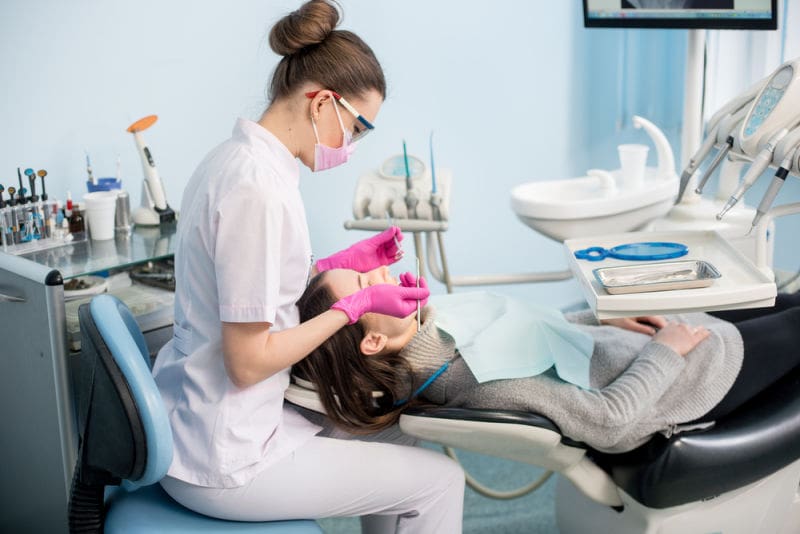 Cavities are holes of decay. They can occur due to a few reasons. Oftentimes, poor dental hygiene and poor dieting can lead to cavities. Fortunately, patients can prevent buildup and cavities by maintaining their dental appointments. Procedures such as dental exams and cleanings are done to prevent dental issues. Also, cavities that are detected early on, are less likely to need extensive dental work. It is important to note that small dental issues can lead to periodontal disease and tooth loss. Stay ahead of your dental health by maintaining your dental appointments.
Gum Disease Prevention
Tooth decay is not the only problem that you should be worrying about when it comes to plaque and tartar build-ups. There's also the issue of gum disease or periodontal disease. This is a chronic inflammation of the gums. Left untreated, tooth loss is likely to occur. In addition, this disease has been linked with a variety of systemic health issues like diabetes and cardiovascular disease.
Learn More
New patients are invited to schedule a consultation to learn more about dental health maintenance. Aside from at-home treatment, procedures like exams and cleanings are necessary to prevent many dental issues. 
At Pike District Smiles, our dentist offers many services to assist patients of all ages. This includes general, pediatric, and cosmetic dentistry. Contact our friendly team to schedule your consultation. We offer convenient hours and Saturday appointments. Call 301-979-9071 or easily schedule an appointment online here. You can even book appointments for your entire family to fit your schedule – just let us know. We look forward to meeting you soon.