Dental Bridges & Crowns
Dental Bridges & Crowns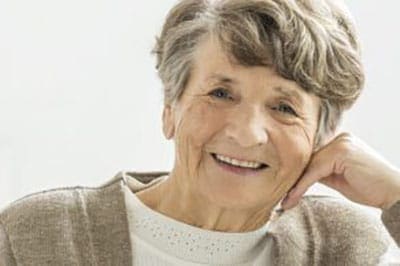 Dental bridges and crowns play an important role in restoring missing or damaged teeth. At Pike District Smiles, Dr. Nikkhah helps patients make the best decisions when it comes to dental bridges and crowns for their smile.
If you lose any of your natural teeth, ideally you'd replace them as soon as possible to maintain the proper function and appearance of your mouth. When your natural teeth have been damaged or are missing, dental bridges and crowns can help you restore your smile in Rockville.
What Are Dental Bridges?
Dental bridges use an artificial tooth or teeth to replace one or more teeth missing in a row. Your neighboring natural teeth are used to support the bridge and provide a fixed or removable restoration option.
Permanent dental bridges are cemented to your natural teeth and are only removed when they need to be replaced. You'll also have the option of removable bridges, which are typically made with metal clasps and can be removed to clean the teeth at home.
The goal of dental bridges is to not only restore your appearance, but to fill gaps where teeth are missing to allow your teeth to function as they should. Dental bridges can also support lips and cheeks, helping you avoid the facial sinking that often comes with missing teeth due to lost bone density in the jaw.
Bridges can also prevent your teeth from shifting into the place of the missing teeth to avoid crooked or gapped teeth in your smile.
"I'm always warmly welcomed. Dr. Nikkhah makes sure her patients aren't feeling discomfort. Very professional and informative every step of the way. Feel like you are in good hands!"
– BRYAN LENET
How Dental Crowns Are Used
Dental crowns are made from porcelain, a type of ceramic, and are very durable and made to look like your natural teeth. A dental crown is placed over a damaged or treated natural tooth to keep bacteria and plaque out and maintain the tooth's structure and integrity.
Crowns have several applications in dentistry, including:
Protecting broken or damaged teeth as the result of an accident
Capping teeth that have cavities too large to be repaired with a filling
Finishing teeth that have received root canal therapy
Completing a dental implant procedure
In many cases, a dental crown can protect a natural tooth from further damage. However, restoration with a dental crown can help replace missing teeth in applications such as dental implants and bridges.
Getting Dental Crowns & Bridges at Pike District Smiles
While dental crowns and bridges will need to be replaced at some point, they can last for many years with the right care from your dentist in North Bethesda.
Both dental bridges and crowns will take a couple of appointments to place and require that impressions be sent to a lab in order to create your custom restoration. When your restoration is complete, Dr. Nikkhah will place it to be sure it fits your smile and functions as it should. Dental crowns and bridges function as reliable solutions to many dental issues.