Restorative Dentistry
Restorative Dentistry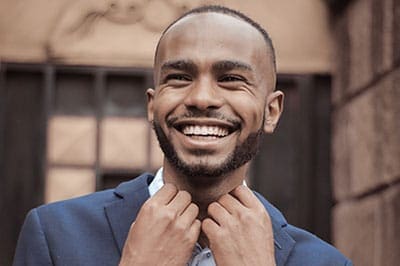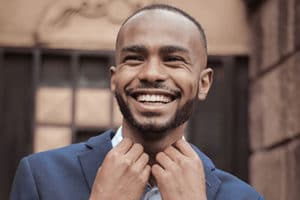 When you need to replace a missing tooth, fill a cavity or repair broken or chipped teeth, Dr. Nikkhah can help. Our restorative dentistry procedures restore your smile's function and beauty for a lifetime investment.
At Pike District Smiles, we support the health of your teeth and gums with restorative dentistry in Rockville. For people whose smiles have been affected by trauma, decay, or age-related wear and tear, Dr. Nikkhah helps restore the look and function of your teeth.
Restoration Treatments We Offer
Whether you're missing teeth, have cavities or need a root canal, let us help you fix your smile with the following treatments in North Bethesda.
Dental implants. Dental implants are an excellent option for replacing missing natural teeth. The best part about dental implants is that they can regenerate lost bone in your jaw, which can not only support a strong smile, but potentially lead to a more youthful appearance.
Dentures. Dr. Nikkhah offers both full and partial denture options so you no longer have to live with missing teeth. Whether you need a replacement set of dentures or want to be fit for a partial, our team can help.
Fillings. At Pike District Smiles, we offer a variety of dental filling options in Rockville. We also repair existing fillings to ensure their integrity for your best years ahead.
Crowns. Dental crowns serve numerous purposes in restorative dentistry, from repairing a broken tooth to capping off a root canal or a dental implant. Porcelain ceramic dental crowns are durable and can last for years when properly taken care of.
"Dr. Nikkhah is the right person for anyone anxious about visiting
the dentist. Personable, knowledgeable and caring. Beautiful office and top notch equipment. Making an appointment is easy and her assistant is competent and caring."
– BOB ALOUIE
What's the Difference Between Cosmetic and Restorative Dentistry?
While cosmetic dentistry is more focused on enhancing the appearance of your smile, the goal of restorative dentistry is to restore the function of your teeth. Of course, these objectives often overlap to give you a smile that's as strong as it is beautiful!
At Pike District Smiles, we preserve as much of your natural teeth as possible throughout our restoration dentistry process to minimize the treatments you need to get the most functional and natural-looking smile possible.
The Importance of Restoring Your Smile
Did you know that missing teeth can cause your entire smile to shift? When even one tooth is lost, over time, the other teeth will shift to accommodate the gap. This can not only lead to changes in appearance, but change the way your teeth fit together to affect your bite.
Replacing missing teeth as soon as they're lost is important, but so is filling a cavity or repairing chipped or broken teeth, all of which can lead to a root canal if not addressed sooner rather than later.
Dr. Nikkhah can evaluate your smile during your initial consultation with us to discover your goals as well as issues that might need to be fixed, such as tooth decay or gum disease.
Looking for a compassionate dentist in the Rockville area? Pike District Smiles welcomes the opportunity to meet you and walk through our restorative dentistry options.