Smile Makeovers
Smile Makeovers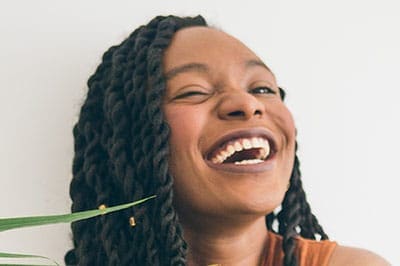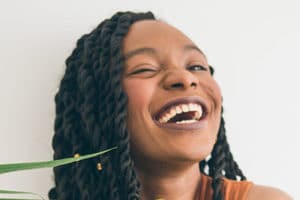 Do you avoid smiling because you're afraid people will see your teeth? Has your smile experienced trauma, whether from decay or an accident? At Pike District Smiles, our compassionate care helps restore your teeth with our smile makeovers.
It's never too late to have the smile you've always wanted. Regardless of what issues you'd like to correct, Dr. Nikkhah at Pike District Smiles can help. Our team works with people in North Bethesda who want to completely transform their smile for the better!
What Does a Smile Makeover Include?
Everyone's dental health and goals for their smile will be different, but a smile makeover could include the following treatments:
Porcelain dental veneers
Dental implants
Teeth whitening
Dental bonding
Invisalign
Your unique makeover will all depend on what concerns you have about your teeth. Our goal at Pike District Smiles is for you to have a smile that's as beautiful as it is healthy, so we work to address any oral health issues as we design your gorgeous new smile.
"Dr. Nikkhah is excellent. I tend to be very sensitive but this dentist
completed a number of procedures with minimal pain. Her staff is always friendly and professional. Highly recommend this office."
– MIKE WOOD
Benefits of Investing in Your Smile
When you invest in a smile makeover, you can not only improve your oral health, but also boost your confidence.
People who felt the need to hide their mouths when speaking, laughing, or eating are now able to enjoy having beautiful teeth. Often, patients find that by improving the look of their teeth, they also enjoy better functionality.
Whether you want a smile makeover due to damage, decay, gum disease, or because you have a big event coming up, let's design your dream smile!
What to Expect When You Work with Us
Your smile is always a worthy investment. When you get a smile makeover with Dr. Nikkhah at Pike District Smiles, you'll schedule an initial consultation and exam to review your goals as well as to evaluate your dental health.
Dr. Nikkhah will review all your options with you and what the process for each treatment would entail. You can discuss what you'd like to do moving forward, and schedule a subsequent appointment to get started with your makeover.
Contact us at Pike District Smiles to learn more about our smile makeover services and how we work to improve not just the beauty of your smile, but your oral health as well for a lifetime investment.